AWARD CATEGORIES

VIDEO
Best group choreography / Best freestyle
Best video choreography recreation
Get inspired by the Fan Of A Fan The Album artwork and album insert photos to create your own! Your art must include Chris Brown X Tyga. Submit your art in .jpg, .png or .gif format.

MUSIC
Best remix / Best cover / Best acoustic
version
So you can dance? You have choreography skills? Show the world by creating Fan Of A Fan The Album inspired video content in these categories. Submit your videos in .mov, .avi, .wmv formats or via a Vimeo link.

Fandemonium
BEST FAN OF A FAN HOTLINE MESSAGE / Best Fan Collage / BEST FAN VIDEO
We know Team Breezy has the pipes and audio production talents. Now here's your chance to show the world what you've got. Submit your Fan Of A Fan The Album inspired music in these categories.
Are you the BIGGEST Chris Brown X Tyga fan? Well, prove it. Show us why you are in these categories. To leave Breezy X Tyga a voicemail, dial the Fan Of A Fan Hotline: (844) 856-2326 or (844) 856-2FAN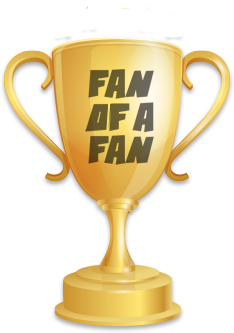 How to Enter
First connect using Facebook or Twitter, then select your desired category.
Please refer to the Official Contest Rules for any entry or prizing details.
Submit your entry (audio, visual and/or audio visual original work) for your desired awards category. You can only enter once per category.
PRIZES: Winners will get their choice of merch from Chris Brown's clothing company BLACK PYRAMID and Tyga's clothing company LAST KINGS ($166 value total) plus special FOAF Awards plaques
No purchase necessary.
Void where prohibited. Open to U.S. Residents 13 years or older. Contest ends April 10, 2015 at 11:59:59 p.m. ET. See
Official Contest Rules
for details. Facebook is not the Sponsor, nor involved in the administration of, this Contest. No Entries submitted via YouTube link will be accepted.